Les 3 Vallées: Having the Best Day in Méribel, France as a 20-Something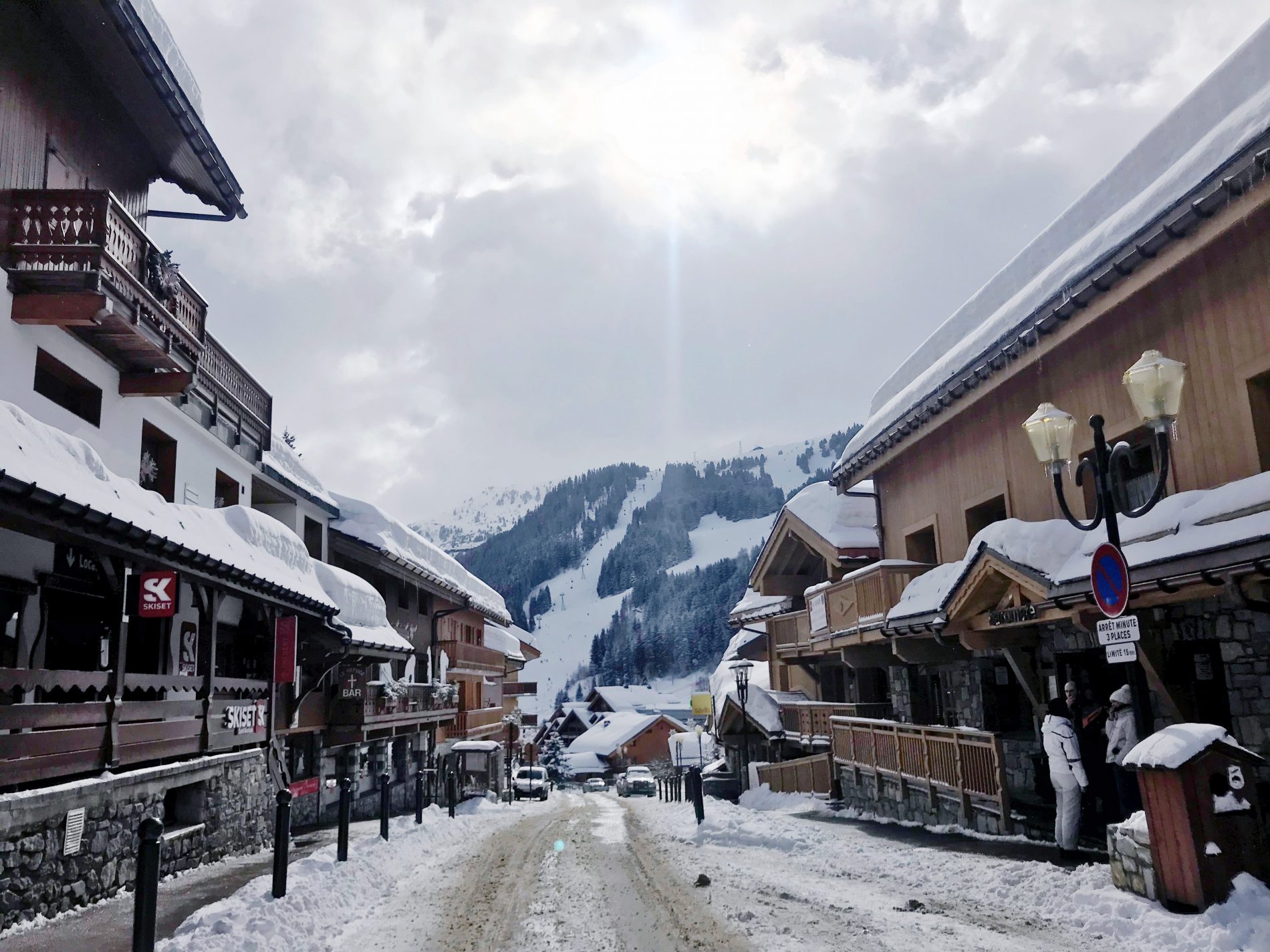 Located in the Tarentaise Valley, Méribel is the heart of Les 3 Vallées, the world's largest ski area with over 370 square miles of of skiable terrain and 200 lifts. Connected to Val Thorens and Couchevel, you won't be disappointed for spending most of your time in Méribel.
Embrace all the Views
The views in throughout Les 3 Vallées are unbelievable. My first day, I kept going from peak to peak just enjoying all these views. The most incredible view being from Mont Vallons.
Don't forget to pack a bag with some drinks and snacks because these view make for a cheap lunch break or low-key après-ski.
I met some seasonal workers we went up to the top of Saulire and found a spot to sit in the sun and enjoy the incredible view. This got us in perfect location for the next thing on my list.
Après-Ski
At some point, the ski patrol will told us to pack up (as all the lifts are closed). From our position on Saulire, we were able to head down the Mauduit piste to Chamois and end at the après-ski at The Rond Point.
The après-ski's throughout Europe are a really fun time. People standing on table tops, dancing, and live music. The Rond Point is a popular spot for the seasonal workers because they get discounted drinks. They're all friendly and out for a good time so it's easy to make friends too.
Eat in Méribel
With any ski town, food can be tricky (and expensive). Here are some lower budget options for you 20-somethings.
Scott's Bar
Scott's bar has some decently priced burgers, and on Monday, it's 2-for-1 (two for the price of one).
Bars In Méribel
All bars have a different vibe but here's a list with some quick vibes to help you narrow it down.
Cactus Café
Meribar
Le Zig Zag
Le Saint Amour
Le Grand Café Des Pistes
Scott's
Tsaretta
L'Annexe
Le Rosset
Bar Lodge Du Village
Lodge Du Village
Café Del Mott
50-fifty
So there you have it. Some of the essentials for having a good time in Méribel as a 20-something.