Les 3 Vallées: Staying at Hotel Doron in Méribel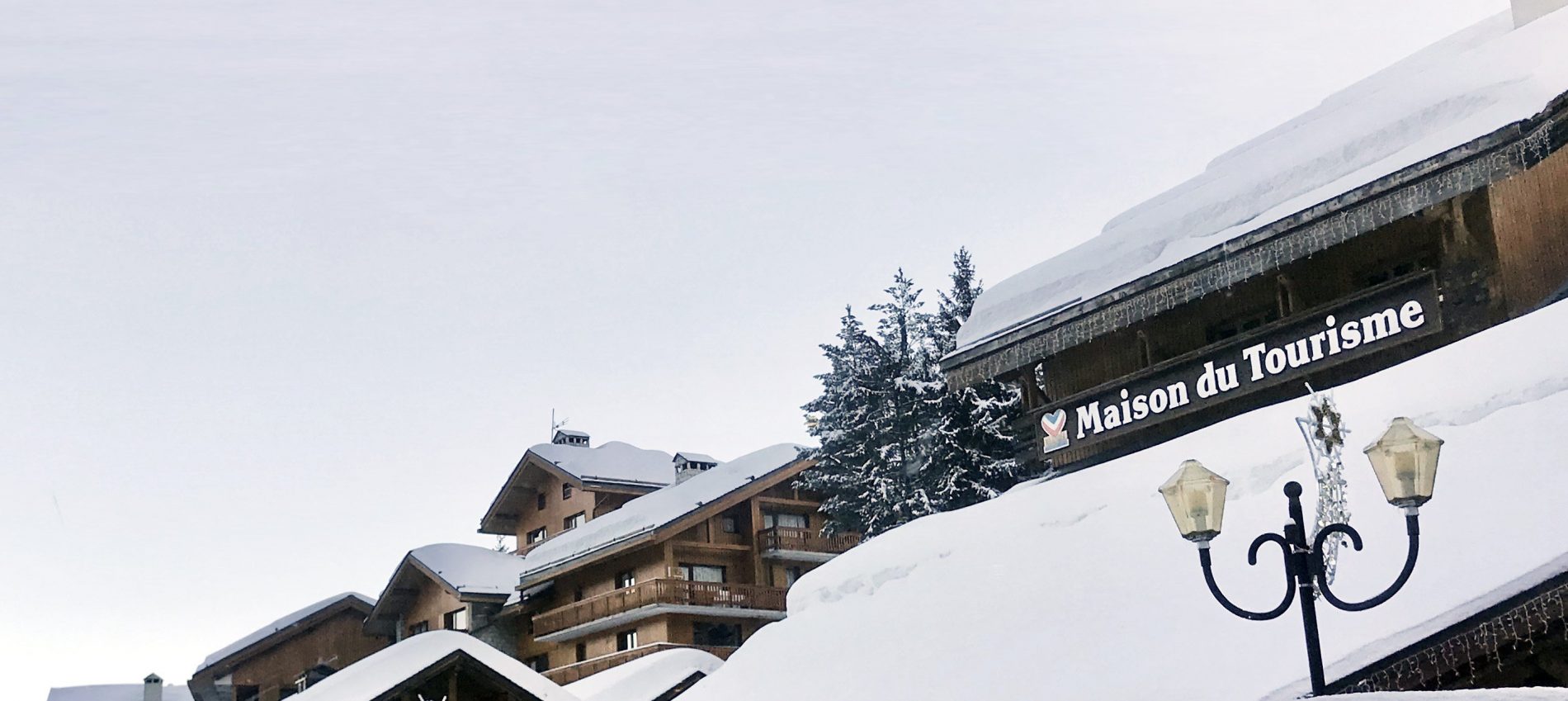 When I was looking for a place to stay, I had the hardest time finding something moderately affordable. I wasn't expecting to be paying so much for a place to stay when I was planning my trip. Some of the cheapest AirBnB's that I could find were around 250 Euros/night. There was one that was 140 Euros, but when I tried to book it, it was literally unavailable hours later.
That's when I came across the Hotel Doron, a budget hotel in the heart of Les 3 Vallées, Méribel Centre. The Hotel Doron the cheapest thing I could find in Méribel Centre, at around 127 Euros/night.
I read a lot of comments about the noise from the pub downstairs, which is very true. The pub downstairs has live bands and DJs going until about 2am. My room was right above the Doron Pub, and I could hear the bar downstairs until about 2am, similar to as if you had a roommate that played their music very loudly. I honestly didn't mind as because noise is expected when staying in the center of a mountain town that is known for it's nightlife.
The room itself was a good size. I was just disappointed there was no refrigerator or microwave. Perhaps that's be being American and thinking that stuff would be everywhere, but since I'm on a two month trip, I was really hoping I could do some meal-planning and preparation before my trip so I didn't have to spend a lot eating out on the mountains. There were some decently priced burgers downstair's at Scott's Burger Bar, which shares the entryway with the hotel, options ranging from 13 Euros to 16 Euros for burger, fries, and a small salad.
A small continental breakfast of fruits, breads and jams, cereal, juices, coffee, etc. is served downstairs from 8:00am to 9:30am at Scott's Burger Bar. The breakfast was a great for getting your day started.
In conclusion, if you're like me and want a cheap option close to the lifts and the nightlight this is a great option for you. If you think the noise might be an issue because you're wanting to go to bed early and be away from the nightlife, there are other options for you that may be cheaper.