Remote Workspace: Arctic Juice and Cafe in Val d'Isère, France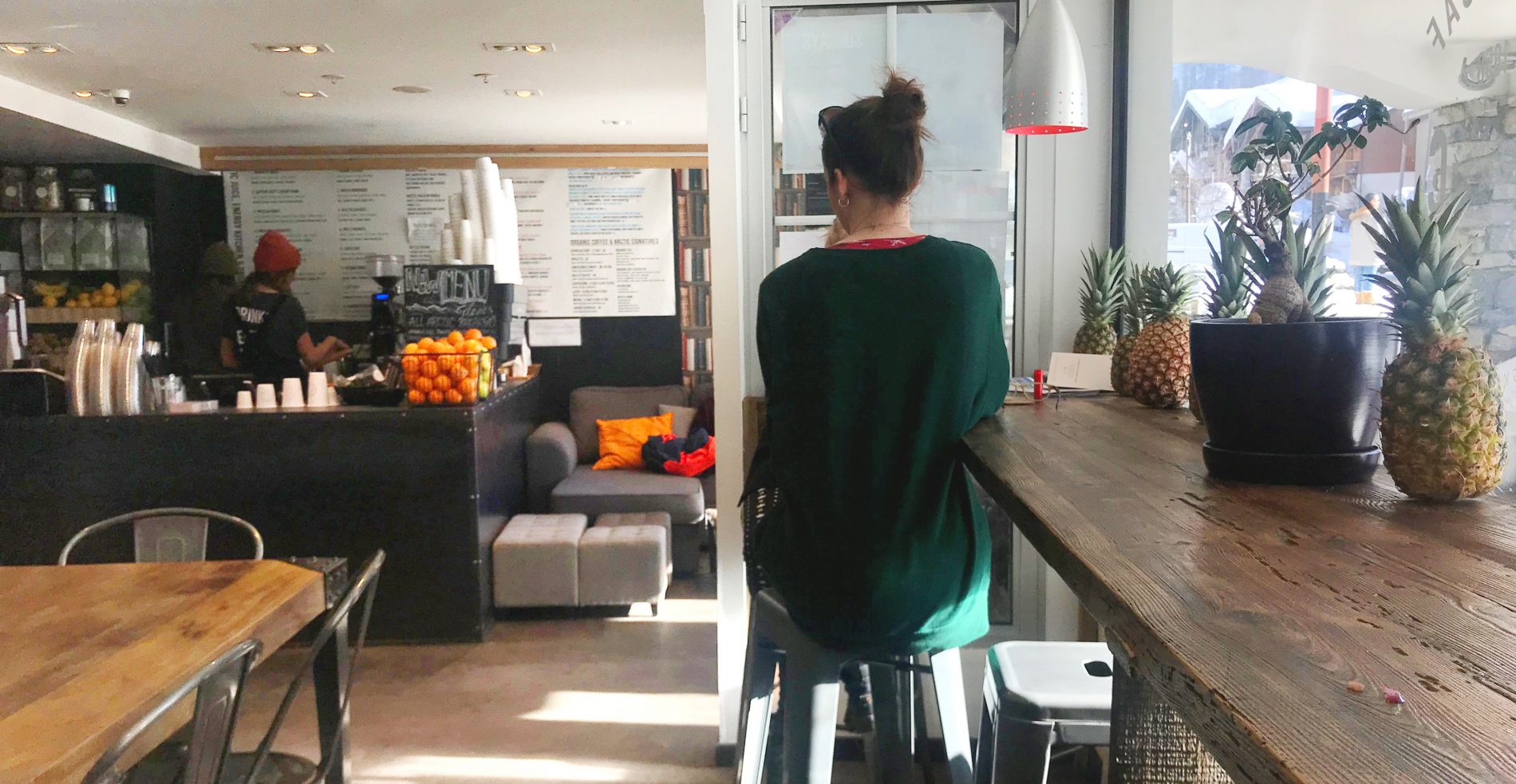 In the United States, I (like many others) like to get work done in a coffee shop, a laid back environment that is not home and not a quiet office. Since I'm completely remote, and I don't want to commit to a co-working space. I'm not all by myself at home, and I'm still productive.
Arctic Juice and Cafe in Val d'Isère offers a great vibe and you don't have to pay for the internet or get a code. Get your coffee, log in, and hang out!
I didn't get any food, but I could see all the fresh fruit right behind the counter and it was all reasonably priced.
The staff was incredibly friendly, making for a super welcoming environment. One of staff members had brought their dog in. He would walk around, say hello, and be on his way. It was all around a great atmosphere.
There are a couple other locations throughout the French Alps, but I wasn't able to get to them. So if you make it to one, leave a comment below and let everyone know!
Space: Ample
Outlets: Some but not many
Busyness: In & out, not overwhelming